COURSE OVERVIEW
The Scenarios, Worldbuilding, and Guiding Narratives course contains lessons with resources and knowledge checks that will provide you with the ability to:
Learn the fundamentals of the scenario-building process
Build confidence in your capacity to build robust worlds for your organization, government, and society
Gain insights into the most useful tools for worldbuilding
Discover how to utilize scenarios and worldbuilding to inform strategies
Access a suite of scenarios
When you successfully complete the lessons and quizzes, you will earn a certificate of completion.
COURSE INSTRUCTOR
Learn from a global expert in scenario development, building, and planning as Frank W. Spencer IV, Co-Founder and Creative Director of TFSX, guides each lesson with video content.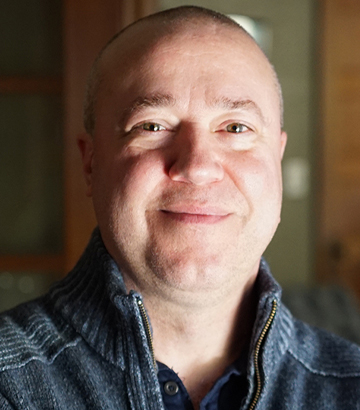 In 2009, Frank founded Kedge – a global foresight, innovation, and strategic design firm which pioneered TFSX. Throughout his career, Frank has worked as a leadership coach and developer with entrepreneurs, social communities, networking initiatives, and SMEs, helping them in areas such as development, innovation, and networking. He holds a Master of Arts in Strategic Foresight from Regent University. With a strong background in both business and academic foresight, Frank was the creator and lead instructor of The Futures Institute: Shaping The Future Now at Duke University's Talent identification Program Institute, teaching students to use Futures Thinking and foresight to develop transformative solutions to grand challenges (2010, 2011). He has worked on Strategic Foresight projects for companies such as Kraft, Mars, Marriott, and The Walt Disney Company. He is a prolific speaker, having delivered presentations to groups and conferences around the globe for over the last 20 years. Frank holds memberships in World Futures Society (WFS) and Association for Professional Futurists (APF).
COURSE INFORMATION
Course Fee: $299 USD
Course Duration: Access for 180 days from sign up
Course Format: On-demand, self-paced
Professional Development Credits: For those who hold the Certified Foresight Practitioner designation, successful completion of this course will earn you 3 PDCs.
Important Details:
This course does not provide you eligibility into TFSX Alumni status. Alumni privileges are reserved for those who complete Foundations in Natural Foresight®, Activations in Natural Foresight®, Transformations in Natural Foresight®, or those who complete Professional Foresight Certification.
Login
Accessing this course requires a login. Please enter your credentials below!