Wicked Opportunities® Live!
Tackling Wicked Problems with You!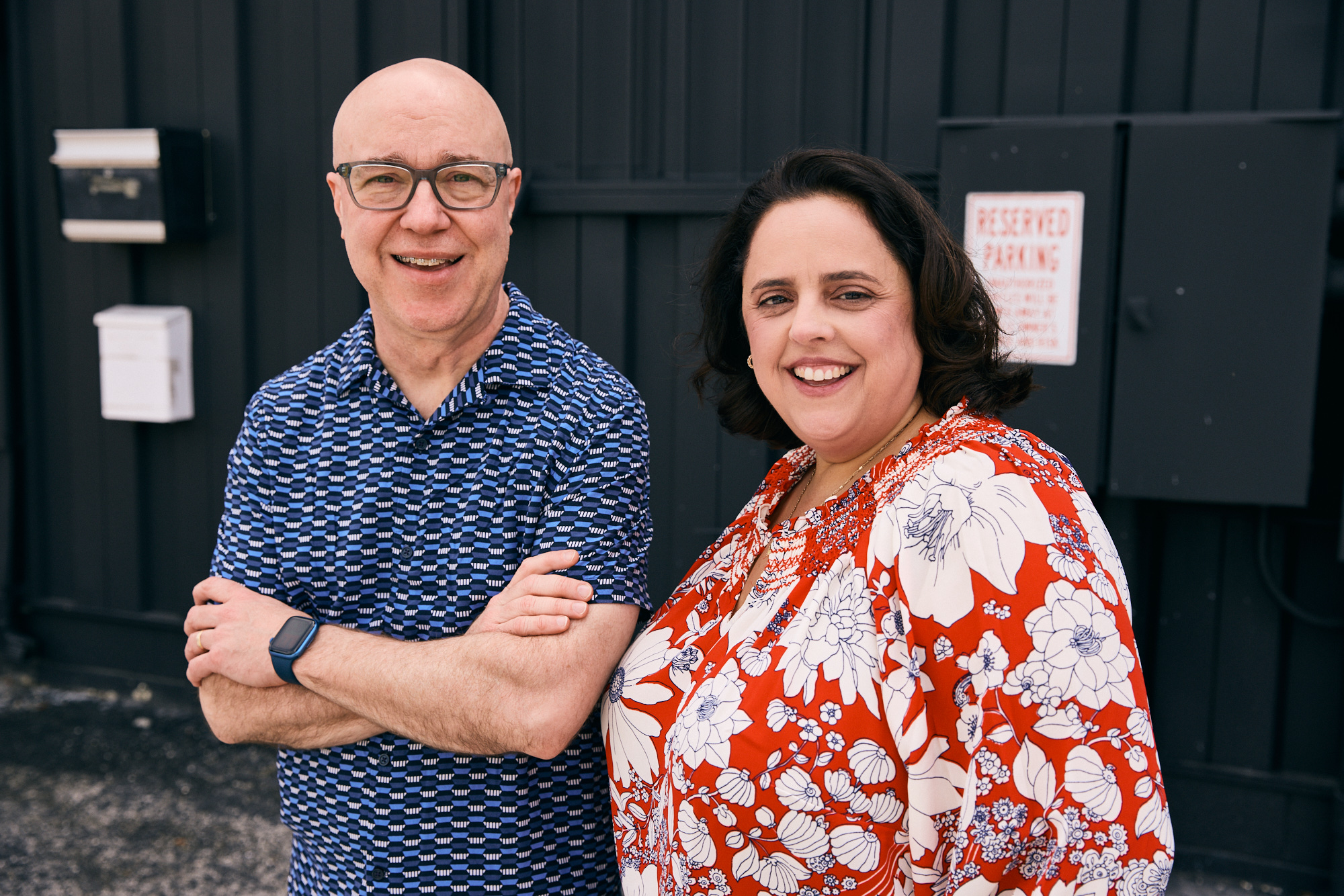 TFSX Co-Founders Frank Spencer and
Yvette Montero Salvatico host a monthly Live version of the Wicked Opportunities® Podcast.
The world is filled with Wicked Problems – incredibly complicated predicaments that don't have simple solutions. However, the real problem isn't our complex world, but rather our outdated mindsets. The way that we see the future directly impacts the actions that we take today, so a better world requires better visions. Join futurists Yvette Montero Salvatico and Frank Spencer each week as they use the Natural Foresight® Framework to reframe our Wicked Problems into the transformational ideas that they call Wicked Opportunities®.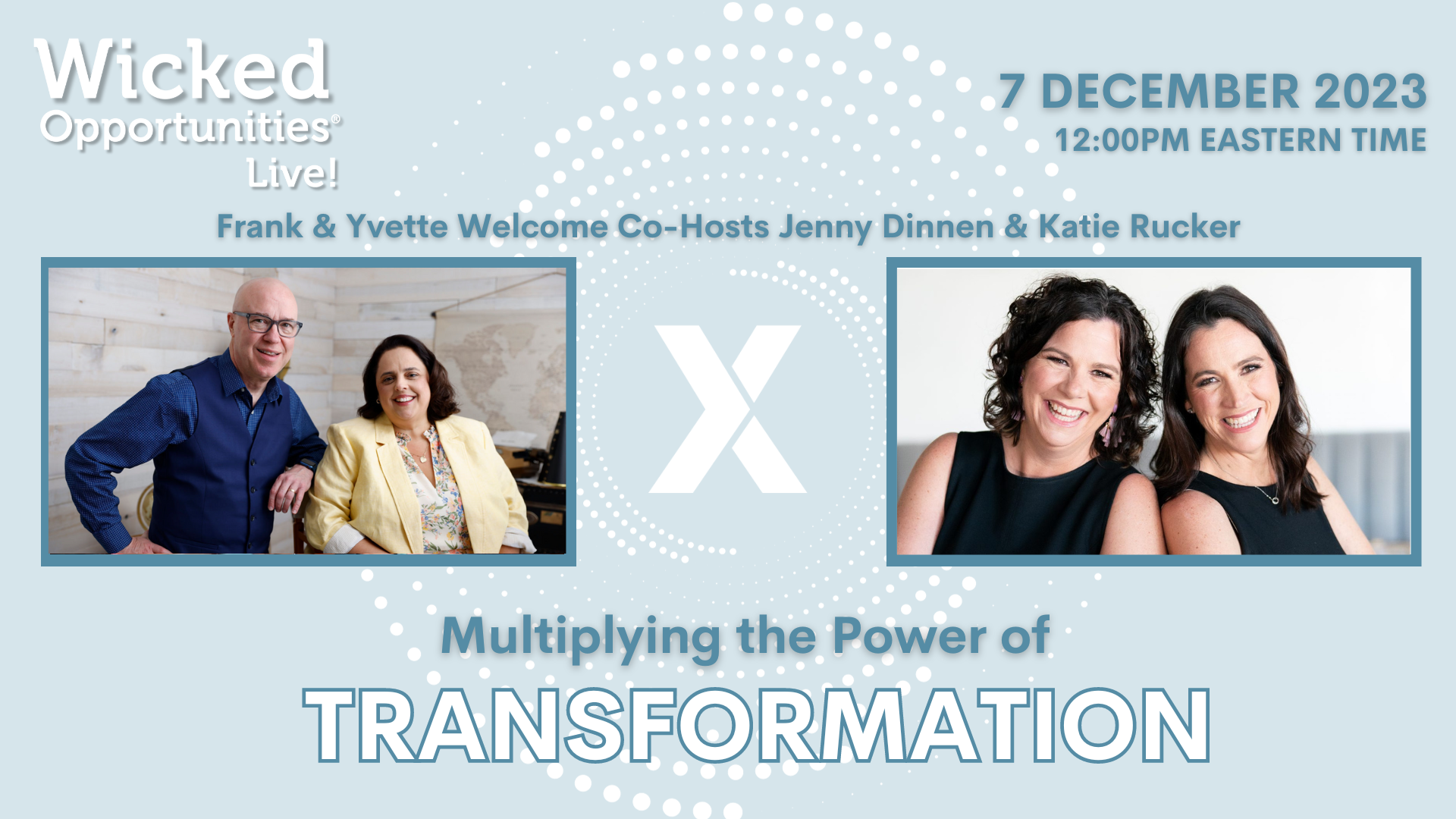 Multiplying the Power of Transformation
Are you ready to embark on a journey of self-discovery, connect to the larger ecosystem of life, and multiply the power of transformation? Join Frank and Yvette alongside Transformations of Natural Foresight® alumni Jenny Dinnen and Katie Rucker for a deep dive into embracing transformation. Together, we'll explore valuable insights and real-life experiences about the nature of transformational futuring, and uncover the transformative potential within each of us. Don't miss this unique opportunity to be part of a conversation that can shape your future and the world around you. Join live, engage with our hosts and guests, and collectively explore the art of transformational futuring!
TIME: 12 PM ET Eastern Time
Watch our most recent WO Live! on-demand with a free my.TFSX account. Click here and sign up. Then, find the session recording under Media, Videos.
DON'T MISS THE NEXT EVENT!
SIGN UP FOR OUR "24/7" NEWSLETTER
The solutions and confidence you need to practice foresight naturally every day. 24/7 is our free newsletter. Look for thought leadership, curated foresight resources, and event reminders coming to your inbox each week. 
Natural Foresight® resources and a community of practice are now available 24 hours a day, 7 seven days a week from around the globe through my.TFSX.