Certified Foresight Practitioner – General Application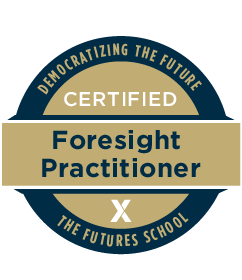 Certified Foresight Practitioner – General Application
Thank you for your interest in pursuing the Certified Foresight Practitioner designation.
A $50 USD non-refundable fee is required to submit the application.

Upon receipt of the application, an interview will be scheduled.

If deemed eligible, the next step includes submitting certification assessment fees.

General Applicant: $850 USD + shipping/printing if physical study materials are requested.