Wicked Opportunities® Live!
Tackling Wicked Problems with You!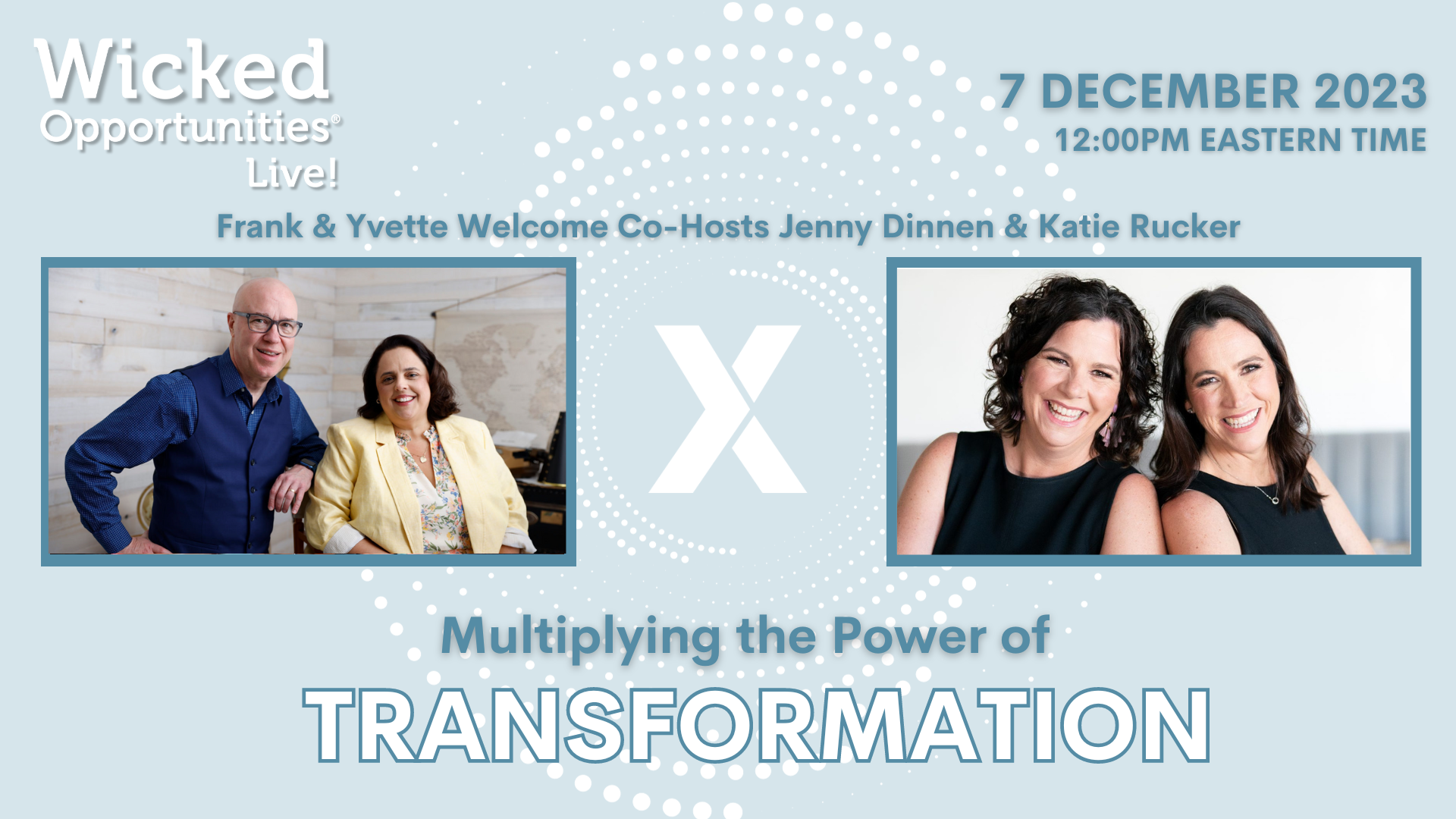 TOPIC: Multiplying the Power of Transformation
Hosts: TFSX Co-Founders Yvette Montero Salvatico and Frank Spencer
Time: Starts at 12 PM ET Eastern Time
The process:
Step 1. Fill out the form below.
Step 2. An account will be auto-created for you if you don't already have one.
Step 3. Join the event Live via the YouTube link included in your confirmation email.
Note: Recordings are available for a limited time with free Membership accounts.